Sherlock Holmes was a huge success for Warner Bros. this holiday season, despite playing second fiddle to Avatar. But hey, when you're second to only the biggest movie ever made, you can still claim $389 million dollars worldwide!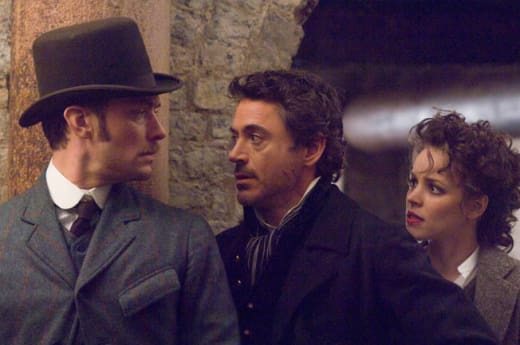 Basically, Warner Bros. wants to fast track a sequel to Holmes, and to do that, Guy Ritchie is going to set aside directing Lobo, the extra-crazy 1980's DC comics anti-hero.
Producer Joel Silver, who is overseeing both Lobo and Holmes 2, spoke to the Los Angeles Times about Ritchie's involvement:
"I don't think he's going to do it now," Silver said of Ritchie directing Lobo. "The studio wants us and Guy to focus on making another 'Sherlock Holmes'... So we're trying to see if we can do something quickly with another 'Sherlock Holmes' movie. We have some ideas and some good story points." Silver added that they'll likely go with another director for Lobo."
Silver was also asked about the possibility of Brad Pitt playing Holmes' nemesis, Professor Moriarty, in the next film.
"Well, I mean, we talked about that at one point, but you know as of right now we're not sure what we're going to do. We'll see what happens."