Is Robert Downey Jr. getting tired of doing big-budget, effects driven films like Iron Man, or is he just not all that pumped to do another period piece like Sherlock Holmes? Because he's apparently dropped out of Cowboys and Aliens, Jon Favreau's follow-up to Iron Man 2.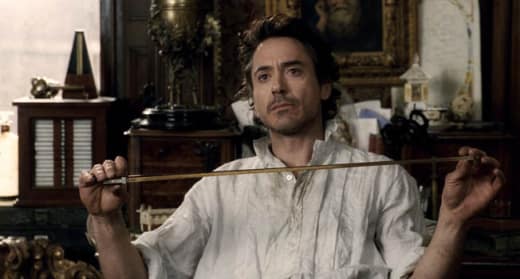 So what's the deal with RDJ? Turns out it's just scheduling conflicts. Favreau is still set to direct the film, which is an adaptation of the graphic novel of the same name, that depicts cowboys and Native Americans teaming up to fight extra-terrestrial enemies in 1800's Arizona.
Star Trek writers Alex Kurtzman and Roberto Orci wrote the script with Lost creator Damon Lindeloff. The Dreamworks production is planned to start this year for a 2011 release.