In a stunning bit of news, it turns out that Spider-Man 4 won't be coming to theaters in 2011 as planned. In fact, it won't be coming at all.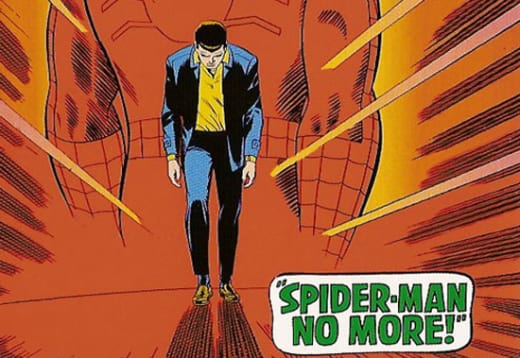 Sony's Columbia Pictures and Marvel Entertainment announced today that they're going back to square one with Spider-Man, rebooting the franchise and proceeding without director Sam Raimi or lead actor Tobey Maguire.
All of this comes on the heels of word that Spider-Man 4 was suffering production delays due to script issues and news that Sam Raimi had backed away from the project, citing he couldn't complete the film in time for the proposed 2011 release date.
Deadline Hollywood broke the news, citing that Raimi apparently "hated" the script for Spider-Man 4, which was causing delays. Studio heads decided not to replace him when he walked away from the project, and opted instead to reboot the franchise altogether. Sony then issued a press release shortly thereafter. 
So that's that. No Spider-Man 4, no Sam Raimi, no Tobey Maguire, no Kirsten Dunst and no John Malkovich as the Vulture. All we know for now is that the studio is "moving forward with a film based on a script by James Vanderbilt that focuses on a teenager grappling with both contemporary human problems and amazing super-human crises."
Stay tuned for more.