Yesterday, Sony and Marvel announced that Marc Webb will direct the new Spider-Man film. Today, we've gotten some chatter about what that new film may look like.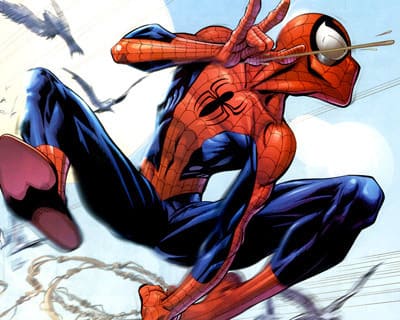 Apparently, Webb will be working from a script written by James Vanderbilt, which focuses on a young Peter Parker in high school, and follows the same path as the Ultimate Spider-Man comics, not the original 1960's Amazing Spider-Man that Raimi's films took after. The Hollywood Reporter's Risky Business blog has more details:
"The plan for the movie is to be in the $80 million range and feature a cast of relative unknowns (so you can quash those Rob Pattinson or Gordon-Levitt rumors at this point). And the story will be pared down to center on a high school kid who is dealing with the knowledge that his uncle died even though the teen had the power to stop it."
"The touchstone for the new movie will not be the 1960s comics, which were the inspiration behind the movies by Raimi, who grew on up on them, but rather this past decade's "Ultimate Spider-Man" comics by Brian Michael Bendis and Mark Bagley where the villain-fighting took a back seat to the high school angst."
After Spider-Man 3's over-abundance of villains, inflated budget, and excessively cartoon-ish tone, it's nice to know that Sony and Marvel want to bring the character, and the series, back down to earth. Stay tuned for more details, but expect the new Spider-Man to head into production later this year.