Well, it only took about 47 days, but today Avatar officially surpassed Titanic's domestic box office record of $600,788,188 by earning $601,141,551.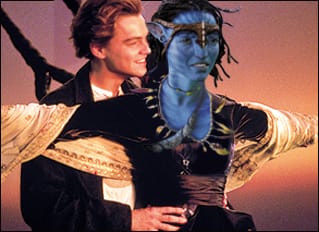 Internationally,  Cameron's latest blockbuster beat his own Titanic in international and worldwide box office gross last week. As it stands, the film has earned a staggering $1.45 Billion!
Naturally, News Corporation, the parent company of 20th Century Fox is already discussing an Avatar sequel with James Cameron. Seeing as how long it took to make the first one, it will probably be some time before we actually see Avatar 2 hit IMAX screens.
The more immediate question is, what movie is going to topple Avatar from its steadfast position at the top of the box office charts? What would the Na'vi say? Check out our Avatar quotes section to find out!