Piranha 3-D has been selling itself as the "Jaws for a new generation." Not to be outdone, Universal Studios executives have apparently been toying with the idea of rebooting the decades-old Jaws franchise in order to keep that title.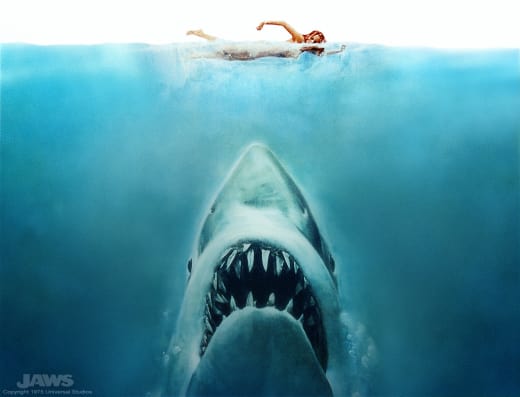 Okay, a new Jaws movie... I'd be cool with that. Well, rumor has it that the new Jaws movie would be a remake, shot in 3-D. Pretty neat you say? Oh, we forgot to mention the most important part: it may star Tracy Morgan at Matt Hooper, played in the original by Richard Dreyfuss.
Record scraaaaaaaatch!
What?!? Okay, Hollywood, if you go through with this, we're soooo breaking up. I've put up with your remake and sequel crap thus far, but I'm drawing the line!
When MTV asked the Cop-Out star on the red carpet of his latest movie whether or not Universal has offered him a role in the supposedly new Jaws movie, he had no choice but to admit that it hasn't happened yet. Thank god! But he sounded excited for the chance.
"I would love to do a 'Jaws' movie," he said. "That was a great, great franchise. I would love to do 'Jaws.' "
Let's pray this one stays a rumor.