CBS Films CEO Amy Baer announced today that Carla Gugino has joined the cast of Faster, a revenge thriller starring Dwayne Johnson, Billy Bob Thornton and newcomer Olvier Jackson-Cohen. The production started filming this month, with director George Tillman, Jr. (Notorious, Men of Honor, Soul Food) at the helm.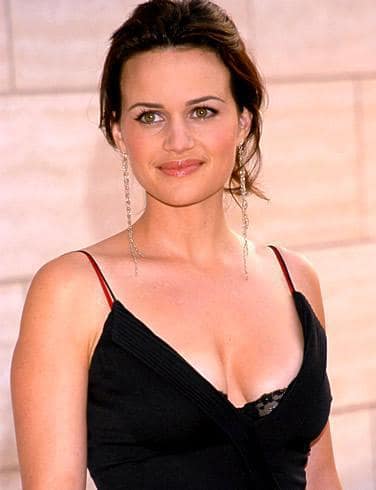 Not to be confused with Nicolas Cage's Drive Angry, Faster follows an ex-con (Johnson) as he sets out to avenge his brother's murder with a deadly to-do list. Gugino plays Cicero, a detective who is hot on his trail as she diligently connects details of this recent crime spree with those of the brother's decade-old killing.
Sounds like the Rock is making a return to harder edged material with Faster, a change that seems welcome after his recent years being stuck as the headliner in cheeky kid comedies like Tooth Fairy. Guess he got tired of wearing tights...