Deadline Hollywood is reporting that Tropic Thunder and Iron Man 2 writer Justin Theroux is in talks to direct a sequel to the immensely popular Ben Stiller comedy Zoolander.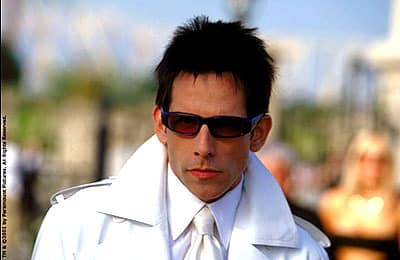 Theroux would write the script for Zoolander 2 with star Ben Stiller, who would reprise his role as the vacuous model and inadvertent hero Derek Zoolander. There's no word yet on whether Owen Wilson will return to the fold as Hansel, but word on the street is that the villain might be Jonah Hill, who is apparently in negotiations.
Take a trip back to 2001 with out wacky Zoolander quotes and Zoolander pictures!