I can see the title now: "Transformers 3-D!" And then the title explodes, sending flaming shards of debris right at your face to reveal the sparkling, floating credit "A Michael Bay Film!"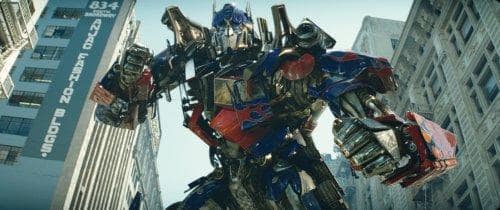 Apparently, that could very well be a three-dimensional reality, as Variety reports, Paramount, Bay and the Transformers producers are seriously considering releasing the sequel to Transformers: Revenge of the Fallen in 3-D.
"Bay's next project is "Transformers 3," and there have been discussions among Bay, Paramount and Industrial Light & Magic about going 3D with the pic. The big stumbling block is the extra time required to do production and visual effects in 3D, as the movie's release date is already set. Having the pic post-converted could alleviate that problem."
While I think everyone is still just playing catch up to Avatar, it could be cool to see all the details of Optimus Prime in 3-D... at least you might be able to make out the robots' shapes more easily. What I'm not looking forward to is Bay's overbearingly frenetic camera work enveloping me in IMAX 3-D. Vom-o-rama!