Now that Avatar is officially the biggest movie ever made, having grossed over $2.2 Billion dollars worldwide, everyone wants to know when there's going to be a sequel, and what that sequel might be.
Comingsoon.net spoke to James Cameron about the possibility of more Avatar movies while on the red carpet for this year's Santa Barbara International Film Festival as the filmmaker was due to receive the Lucky Brand Modern Master Award.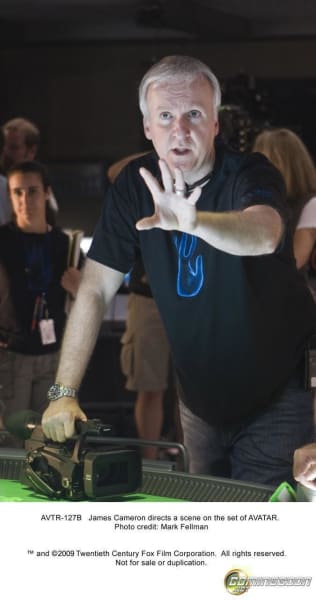 Asked whether he had a direction for sequels for Avatar when he was writing the script 15 years ago, Cameron said:
"No, but a lot of ideas for the sequels kind of evolved out of writing the story for "Avatar." Anything that we designed, ideas that we had, if we couldn't figure out how to put them in the movie we said "We'll stick it in the sequel," so we have a big backlog of ideas."
And while he couldn't say how many sequels there would be, he did admit that he has a clear story idea for Avatar 2:
"I definitely have a story arc in mind for the second film and even on a very vague base for a third film. That doesn't mean we'll do a third film - it doesn't mean we'll stop at a third film. We'll just have to see where it goes."
So, now that we know Cameron definitely has a plan in the works, will we see Avatar 2 as his next project?
"That hasn't been decided yet," Cameron said.