Hilarious buzz coming out of the Berlin Film Festival this week sees Antichrist director Lars Von Trier challenging Martin Scorsese to remake one of his best classic works, the 1976 seminal film Taxi Driver.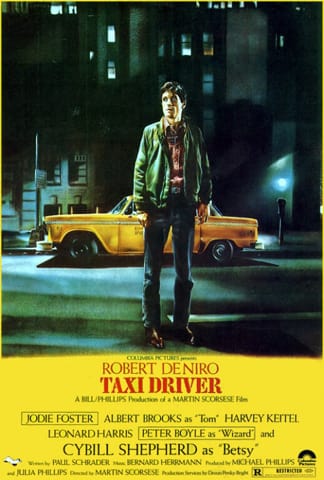 For those of you who don't know much about Von Trier, he's insane. He's given us some really interesting films, like Breaking the Waves and Dancer in the Dark, but this time the Danish nut wants Robert DeNiro to play Travis Bickle again in a direct resurrection of Taxi Driver. Now, those of you who are familiar with Von Trier's work, back in 2003 he challenged filmmaker Jorgen Leth to remake his short film The Perfect Human five different times, each imposing a different set of rules for how it should be made. The result was the experimental documentary The Five Obstructions.
It's very possible that Von Trier has something similar in mind for Scorsese, and truth be told, I believe it would be highly interesting to see Scorsese meet the challenge. It would be especially beneficial for DeNiro, who seems to have floated through just about every movie he's been in for the last decade.
Of course, this could all just be a nice little joke on Von Trier's part, one that Scorsese is humoring, but Earth Times is reporting that Scorsese, who is at the Berlin Film Fest to promote the upcoming release of Shutter Island, is seriously considering the challenge. If they do this, I hope one of Von Trier's obstructions is that all the cabs in NYC must be old school Checkers.
In fact, why not bring back all the surviving cast, too? Harvey Keitel could still play Sport the pimp, and Jodie Foster could reprise her role as Iris, the underage prostitute. Von Trier would insist Scorsese make it work, despite the obvious age difference. Maybe they could digitally resurrect Peter Boyle while they're at it.
Okay, okay, I'm joking... sorta. But is Von Trier? We shall see.