Garry Marshall's latest romantic comedy Valentine's Day exceeded expectations this holiday weekend, landing the top spot at the box office with an estimated $66.9 million in receipts. I guess the whopping 16% cumulative rating it got on Rotten Tomatoes couldn't dissuade couples from heading to see it.  Maybe love does conquer all.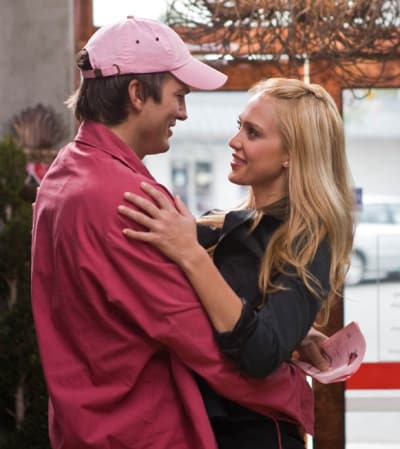 Valentine's Day set a new record for President's Day, beating out 2007's Ghost Rider to hold the crown. One can only assume that the film's massive cast and overall association with the sappiest of sappy holidays had a little something to do with that.
Coming in second, Chris Columbus' modern update to Greek mythology, Percy Jackson and the Olympians opened at $38.8 million, while Joe Johnston's dismal The Wolfman remake (see our Wolfman review) landed third with $36.5 million.
Avatar came in fourth, adding an additional $30 mil to its bank account to total to $2.352 billion. Lastly, Dear John ended up 5th this time, with $18.8 million, bringing the film's total earnings up to $56.7 million after two weeks. The film cost only $25 million to produce.
Here's a closer look at the Top Five:
Valentine's Day - $66,855,000
Percy Jackson and the Olympians: The Lighting Thief - $38,750,000
The Wolfman - $36,489,150
Avatar - $30,000,000
Dear John - $18,800,000