Michael Bay may not win an Oscar this year, but he's got a damn good chance at taking home a Razzie!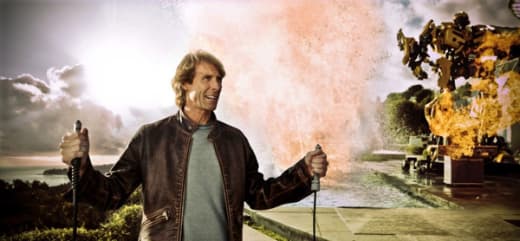 The 30th Annual Razzie Awards have announced their nominations, and sure enough Bay is at the top of the list, with Transformers: Revenge of the Fallen leading the curve with the most The Golden Raspberry Award nominations.
From the Razzie press release:
"Leading the pack among this year's RAZZIE® contenders are one of the year's biggest money-makers and the year's biggest money-loser, each with seven nods. RAZZIE® Repeat Offender Michael Bay helped lead the over-loud, over-long, uber-stupid TRANSFORMERS: REVENGE OF THE FALLEN to a huge box office take...and to a huge haul of RAZZIE® nominations as well. In addition to Worst Director and Worst Picture, the film is up for Worst Remake, Rip-Off or Sequel, Worst Screenplay, Worst Supporting Actress (Julie White as the stoned, screaming mother of Shia Le Bouf), Worst Screen Couple (Le Bouf and EITHER Megan Fox OR Any Transformer) and Worst Actress (Fox again, dually nominated for this film and JENNIFER'S BODY)."
Also garnering significant Razzie nominations are Land of the Lost, Old Dogs, and GI Joe: The Rise of Cobra.
For those of you not in the know, the Razzies are the antithesis of the Academy Awards, where the year's worst films are subject to well-earned ridicule and awarded for sinking to new lows in storytelling. Past winners include Uwe Boll, Paris Hilton, and M. Night Shyamalan. Showgirls is also a notorious Razzie winner of decades past.
The Razzies will be held on March 6, 2010 in Hollywood, the day before the Oscars.