A while back, we reported that Vin Diesel was anxious to get the ball rolling on the sequel to The Chronicles of Riddick.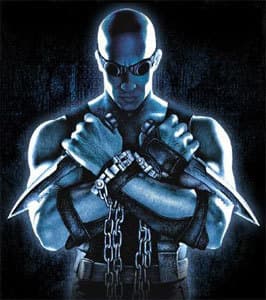 Well, now the first plot details of the new Riddick film have been made public,  The Hollywood Reporter says.
"Though billed as a back-to-basics approach to the character popularized by Diesel, the script features the character -- the most wanted man in the galaxy -- left for dead on a barren alien planet, dealing with "trisons" (three-legged bisons) and "mud demons." He must then contend with two squads of bounty hunters, one of which ride rockets called jetcycles."
Apparently, the foreign rights went up for grabs at the European Film Market, and the new Riddick film was unveiled to bidders by Diesel himself. The Russian rights snatched a hefty $2.5 million. Guess Russians must be Diesel fans.