Last week, Universal announced that it had intentions to reboot the popular American Pie franchise. As much as it sounds like it's way too soon to be talking remake, American Pie is already over 10 years old, and the kids these days just don't seem to like movies made before 2000.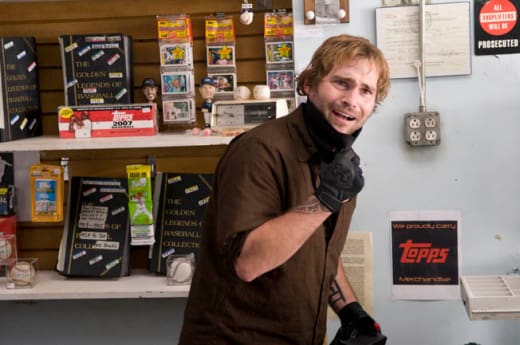 Today, it was learned that Seann William Scott has already been talking with Universal about reprising his role as Stifler. Here's what the Cop Out star had to say:
"I've been talking to them about it and there's a possibility. We came up with an awesome idea and I'm kind of at the point where I'm already known as that character forever anyways. As much as I want to do a part like Christoph Waltz in 'Inglourious Basterds,' I did 'American Pie' three times and then versions of that in ten other movies. If it makes sense and if it makes people laugh then maybe."
Catch Scott hamming it up in Kevin Smith's Cop Out, which hits theaters this weekend. And for more Cop Out shenanigans, take a peek at our Cop Out photos gallery!