It turns out that Paramount's delay in releasing Shutter Island in order to market the film properly has paid off. Martin Scorsese's adaptation of Dennis Lehane's novel raked in a little over $41 million this past weekend, putting it at the top of the box office.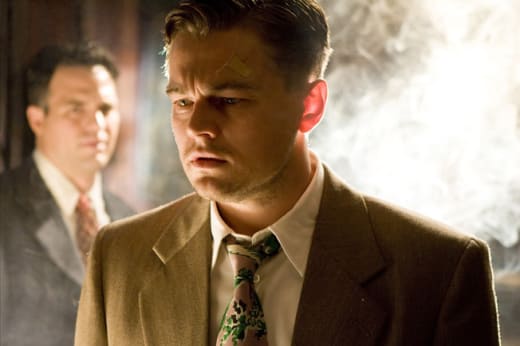 This marks a record high debut for Scorsese, whose previous best was 2006's The Departed, with $26 million.
Garry Marshall's Valentine's Day dropped 69.5% from its opening weekend to land at #2 with $16.6 million. I guess the bad word of mouth has spread like wildfire... or could it be people's dwindling attention spans (Valentine's Day was only a week ago??) causing the drop?
James Cameron's Avatar climbed a spot to #3, earning another $16.2 million in its tenth week, bringing its worldwide total to just a smidge under $2.5 billion, while Percy Jackson and the Olympians dropped 51% to end up in fourth with $15.3 million.
Even more dismal was Universal's The Wolfman, which dropped 68.7% to land at #5 with $9.8 million and a $50.3 million total take. Pretty bad for a movie carrying a $150 million price tag.
Here's a closer look at the top 5 at the box office this past weekend:
Shutter Island - $41,062,440
Valnetine's Day - $16,665,299
Avatar - $16,240,857
Percy Jackson and the Olympians - $15,254,421
The Wolfman - $9,895,105