In a puzzling announcement from Universal Pictures, it seems Twilight star Taylor Lautner will be taking on the daunting task of playing Hasbro's legendary kid's toy Stretch Armstrong in a movie project cleverly titled Stretch Armstrong. Inexplicably, the movie will be made in 3-D and is targeting a 2012 release date.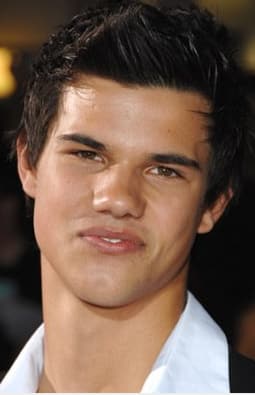 Now, I've heard some dumb things in my time, and I'll admit that a Stretch Armstrong movie isn't the worst of them. But Taylor Lautner? Judging by my limited knowledge of Stretch Armstrong, which was a toy I remember from my childhood, I would have expected a beefy, burly guy like Hulk Hogan or even The Rock to play Armstrong, not a former beanpole like Taylor Lautner. Sure, he got buff for New Moon, but he's not jacked like Mickey Rourke in The Wrestler.
I understand the need to appeal to a younger market, and Lautner is a hot commodity in the tween world right now, but give me a break. This reeks of flavor-of-the-month packaging, no pun intended, on behalf of Hasbro and Universal.
Anyway, here's what they have to say for themselves:

"Universal has put all the elements in place to successfully launch two of our classic Hasbro brands on the big screen," said Brian Goldner, President and CEO of Hasbro, Inc. "The addition of Taylor Lautner and the 3-D twist to Stretch Armstrong, in addition to giving Pete Berg and the filmmakers the extra time and resources to make Battleship an even bigger summer blockbuster, is sure to pay dividends when the film is released in 2012."
"In the past two years, Taylor has emerged as a real star at the global box office. He brings the perfect balance of energy and athleticism to the role of an unlikely super hero with a fantastic super power," said Langley. "We couldn't be more pleased that he has agreed to be our Stretch."

Oh yeah, I almost forgot to mention- they're making Battleship, too. Could this be a sign that the Mayans were right about 2012?