Tim Burton's Alice in Wonderland obliterated its competition this weekend, bringing in $116,101,023 domestically and $94,000,000 worldwide.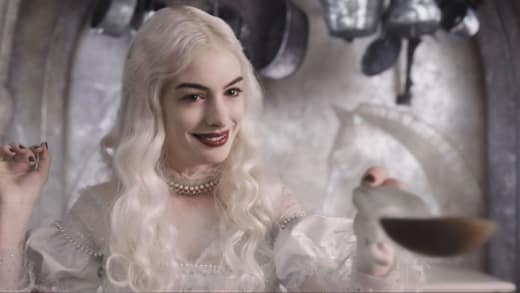 Approximately 70 percent or just over $80 million of Alice in Wonderland's opening was from 3D screens, officially topping Avatar's $55 million as the biggest 3D launch ever. The film's budget was estimated to be at $250 million.
Brooklyn's Finest also made its debut this weekend, taking in $13.4 million, while Shutter Island barely missed second spot by nabbing $13.2 million, bringing its domestic total to $95.8 million.
Cop Out slipped to fourth with $9.3 million for a $32.5 million total in ten days, while Avatar took fifth spot with $8.1 million, bringing its domestic total to $720 million, the largest domestic gross of all time.
Here's a closer look at the top 5 at the box office this weekend:
Alice in Wonderland - $116,101,023
Booklyn's Finest - $13,350,299
Shutter Island - $13,225,411
Cop Out - $9,289,311
Avatar - $8,118,102