It's official! Barry Pepper (The Green Mile) has signed up to be a part of the True Grit remake, which is helmed by Joel and Ethan Coen. He will play Ned Pepper, and star opposite Matt Damon, Josh Brolin, and Jeff "The Dude" Bridges (Crazy Heart).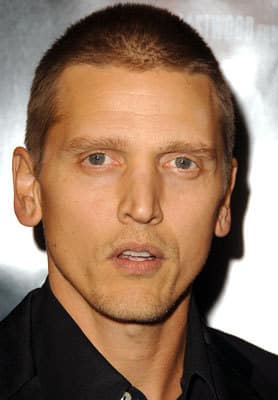 The film is a remake of Henry Hathaway's 1969 classic Western, which starred John Wayne, Glen Campbell, Kim Darby, Robert Duvall, and Dennis Hopper.
In the remake, Scott Rudin is producing, returning to work with the Coens, since their previous Oscar winning effort (No Country For Old Men). The Coens are also producing. Steven Spielberg is exec producer.
It's easy to say, that in this day and age, when a film is to be remade, it will probably suck. But this one is a much tougher call. With a pristine cast and the impeccable Coens on board, there has to be something to it. And I'm sure there is.
The film is set to release on December 25th. Let's hope this is a Christmas gift to remember.