Last week, we reported that a sequel to the Ben Stiller hit comedy Zoolander was under way.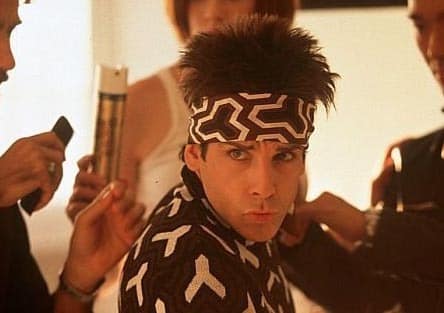 Ben Stiller is now officially confirmed to star in Zoolander 2 and will reunite with his Tropic Thunder collaborator Justin Theroux, who will serve as writer and director. Jonah Hill is also in negotiations to star as the film's villain.
The script is still in early developmental stages, but is getting ready for production under Paramount banner once again. The new story will feature Ben Stiller as the uncompromisingly comical and arrogant Derek Zoolander and his friend Hansel ten years later. They will be out of the spotlight and completely unrecognizable, forcing them to try to reinvent themselves.
Stiller is also vying for Will Ferrell to return as Mugatur in Zoolander 2, if the actor is up for it. However, there is still no word if Owen Wilson will return as Hansel yet.
Make sure you're ready for the new sequel by taking a trip down memory lane with our Zoolander quotes and Zoolander pictures!