Will Bill Murray return as a ghost buster? Well, last month, we reported that he would only return to Ghostbusters 3 as a ghost.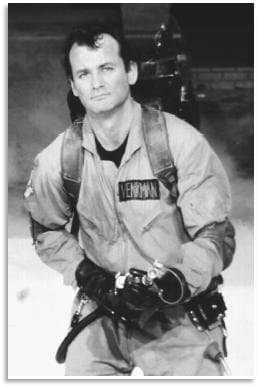 So how certain is a threequel to the classic francise going to happen? Bill Murray was on Daivd Letterman the other night, where he downplayed the whole idea.
He told Letterman that a third movie would be in his "nightmare." Does that mean Bill Murray won't likely take part in a third Ghostbusters film? We're not sure. Will a third film happen at all? We're not sure, but this definitely doesn't mean it won't.
Considering how many remakes, reboots, and numeriquels are being greenlit by today's studios, don't be surprised if Ghostbusters 3 is made, with or without Bill Murray. Let's just hope that Ivan Reitman stays in the director's chair if it does. Fingers crossed!