According to The Hollywood Reporter, the original producer of Police Academy is planning to reboot the franchise.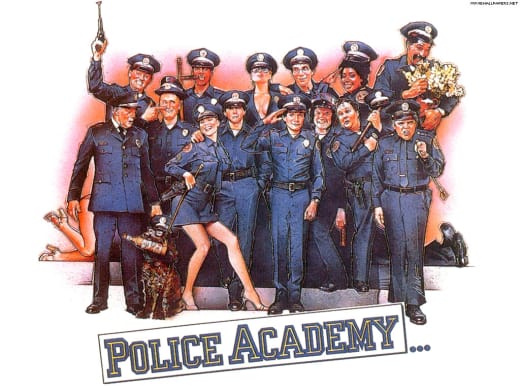 Many of the original cast members should be able to make cameos. Paul Maslansky does not have a writer or a director but he told THR, "It's going to be very worthwhile to the people who remember it and to those who saw it on TV. It's going to be a new class. We hope to discover new talent and season it with great comedians. It'll be anything but another movie with a numeral next to it. And we'll most probably retain the wonderful musical theme."
A restart of the franchise, which started with the first movie in 1984, would require its hard R rating, based on the type of content which made it successful to begin with. The unrestrained roots of the original movies started in 1984 with the first one and ended after six terrible sequels in 1994 with Mission to Moscow. Will this reboot work? We can only wait and see. Or not see.