Peter Graves has passed away at the age of 83, just shy of his 84th birthday.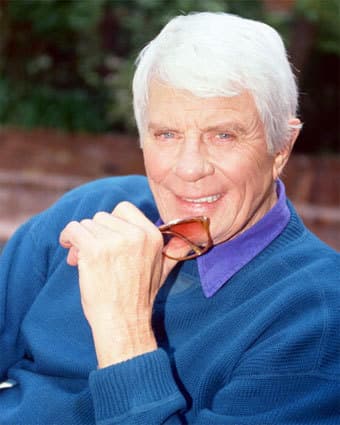 According to The Hollywood Reporter, Graves was out at brunch with his wife and kids on Sunday, and upon returning home, he collapsed before he could get inside. He passed away from a heart attack.
His career started in 1942, with an uncredited role in an Oscar-nominated documentary short Winning Your Wings. Over the next 68 years of his long career, he would act in numerous other movies and television shows, most notable of which was his role as IMF leader Jim Phelps in Mission: Impossible, the series. This was way before Tom Cruise took any part in the movies.
In 1980, he would have an unforgettable role in Airplane! as Captain Clarence Oveur, one that none of us will forget for a very long time. Without him, some of today's more recent slapstick works of humor would not exist had he not created the perfect goofball that he was in the Airplane! cockpit with Kareem Abdul Jabbar. It was truly a milestone of comedy.
Rest in peace, Peter Graves. Here's a quick clip to commemorate Clarence, the man with the white hair.
[video url="http://www.moviefanatic.com/videos/airplane---peter-graves/" title="Airplane! - Peter Graves"] [/video]