Holding onto the #1 spot in its second weekend, Martin Scorsese's thrilling Shutter Island beat out the competition with an estimated $22.2 million.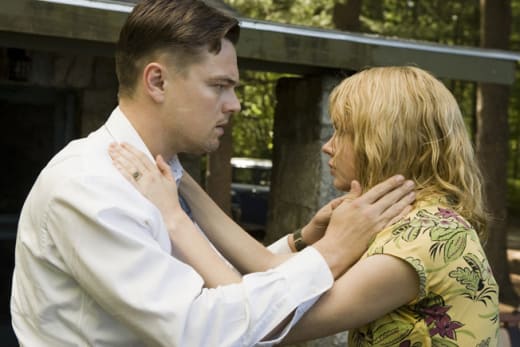 This bumps the total domestic take of DiCaprio's latest vehicle to $75 million, and worldwide to $109 million. The psychological thriller based on Dennis Lehane's acclaimed novel cost $80 million to produce.
Bruce Willis and Tracy Morgan landed at #2 with Kevin Smith's Cop Out pulling in $18.6 million, while Timothy Olyphant and Radha Mitchell ended up in third with The Crazies earning $16.5 million. The remake of the classic George Romero horror film cost only $20 million to produce.
James Cameron's Avatar held in there in its umpteenth weekend, ending up fourth with an additional $14 million. The sci-fi juggernaut has made over 2.5 billion dollars worldwide.
Percy Jackson and The Olympians: The Lightning Thief rounded out the top 5 in fifth place with $9.8 million. The Christopher Columbus-directed teen fantasy has made $166 million worldwide.
Here's a closer look at the top 5 at the box office this weekend:
Shutter Island - $22,260,000
Cop Out - $18,565,000
The Crazies - $16,521,000
Avatar - $14,000,000
Percy Jackson and the Olympians - $9,800,000