This week's box office top spot was a tough call, but the gods prevailed and sent Tina Fey and Steve Carell packing. Warner Bros.' sword and sandals epic Clash of the Titans narrowly nudged out Date Night to land at #1 with $26.6 million.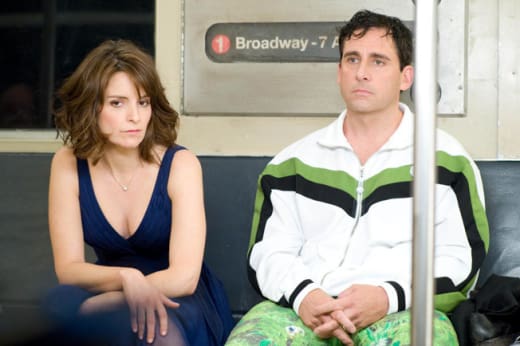 Tina Fey and Steve Carell settled for second place with $25.2 million. Coming in third, Dreamworks' How to Train Your Dragon held in there with $24.8 million, dropping a mere 13% from last weekend.
Tyler Perry's Why Did I Get Married Too? landed at fourth with $11 million and Miley Cyrus sang her way to five with The Last Song earning just under $10 million.
Here's a more detailed look at the Top 5:
Clash of the Titans - $26,633,209
Date Night - $25,207,599
How to Train Your Dragon - $24,863,535
Why Did I Get Married Too? - $11,017,379
The Last Song - $9,832,326