Dreamworks' How to Train Your Dragon landed the top spot this week, after a debated win last weekend. The animated family comedy pulled in another $15 million at the box office, signaling a weak weekend all around.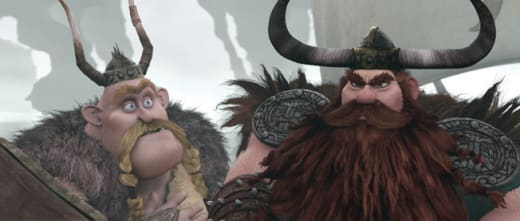 Opening at #2, Jennifer Lopez made a lukewarm baby mama as The Back-Up Plan drew only about $12 million, a low sum for a star like J.Lo. The romantic comedy reportedly cost $35 million, and still has a chance of breaking even.
Coming in third again this week was Date Night, raking in $10.6 million to boost its total to $63.5 million. The Losers lost out, bringing in only $9.6 million to end up fourth.
And the big upset of the week, Matthew Vaughn's Kick-Ass slipped from #1 all the way to #5, dropping 52% and only drawing a meager $9.5 million in its second week.
Here's a closer look at the Top 5:
How to Train Your Dragon - $15,025,000
The Back-Up Plan - $12,250,000
Date Night - $10,600,000
The Losers - $9,605,000
Kick-Ass - $9,500,000