It's only been six months since Avatar shattered box office records and set a new precedent for 3D filmed entertainment. Since then, studios have been rearranging slates and shifting release dates to shoot and convert as many projects for 3D distribution as possible. Some have worked out well (Alice in Wonderland), some have failed miserably (Clash of the Titans), but one thing is for sure, it's a continuing trend.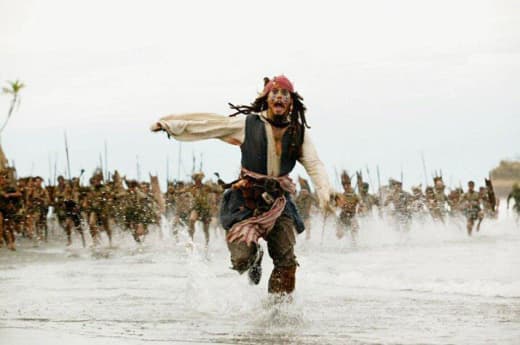 So what's next on the roster? Captain Jack Sparrow, of course! Jerry Bruckheimer's next installment of Disney's Pirates of the Caribbean franchise is to get the 3-D treatment. Pirates of the Caribbean: On Stranger Tides, to be directed by Chicago and Nine helmer Rob Marshall, is set to start filming in Disney Digital 3D for a May 20, 2011 release.
This comes on the heels of an announcement that the budget for the project had been slashed heavily, and that several key sequences were being reworked to fit the new lower budget. As expected, 3D filming can be quite costly, so does this mean more changes are in the works?
Let us know what you think! Looking forward to seeing Pirates 4 in 3D, even if it means lowering the quality of the stunts and effects?