This week's box office update is a little different. Domestically, Platinum Dunes' remake of A Nightmare on Elm Street slashed the competition with an estimated $32.2 million in its opening weekend.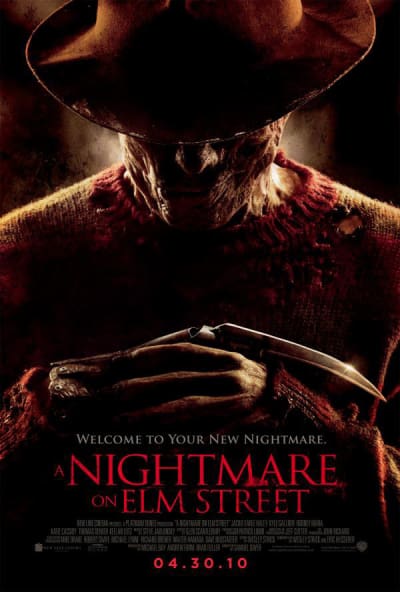 Expect that to drop off substantially next week, though, because internationally, Iron Man 2 has already blown the lid off foreign territories with an estimated $100.2 million in its first five days of ticket sales. The sequel to the 2008 hit Marvel comics film hasn't even been released stateside yet, and it's already broken Transformers: Revenge of the Fallen's 2-D IMAX record, earning $2.25 million at those venues. Paramount chose to open Iron Man 2 a week early overseas so as not to lose revenue to the World Cup, which starts June 11.
Back to the domestic box office, How to Train Your Dragon held in there at second, bringing in an additional $10.8 million for a six-week total of $192.4 million. The animated fantasy adventure cost $165 million to produce.
Coming in third, Date Night earned $7.6 million, boosting its total take to $73.6 million. The Steve Carell and Tina Fey vehicle cost $55 million.
The Back-Up Plan dropped to fourth this past weekend, earning $7.2 million, raising its total to $23 million. Not so hot for a film that cost $35 million to make.
And at fifth place, Furry Vengeance, which was largely ignored by moviegoers, brought in a meager $6.5 million in its opening weekend.
Here are the numbers for the Top 5 in greater detail:
A Nightmare On Elm Street - $32,205,000
How to Train Your Dragon - $10,825,000
Date Night - $7,600,000
The Back-Up Plan - $7,240,000
Furry Vengeance - $6,500,000