After the demise of Heroes, Hayden Panettiere has been thinking about her future, and in her future, she may very well be offed by a serial killer. In Scream 4, that is.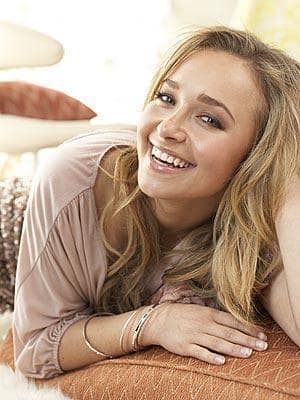 According to reports, Panettiere is considering a role in Wes Craven's return to the Scream franchise, to join Neve Campelle, David Arquette and Courteney Cox. Ashley Greene, Rory Culkin and Lake Bell are also rumored to be in negotiations for the film.
"If deals are concluded, Greene would play Campbell's cousin Jill, essentially the heroine of the movie, and Panettiere would play her best friend, a nerdy film geek. Culkin would play a potential love interest for Jill," says The Hollywood Reporter. "Bell is negotiating to play a police officer who knew Sidney (Campbell) from high school."