In a surprising turn of events, Megan Fox will not be returning as Mikaela in Transformers 3.  Earlier this month, we posted pictures of Fox on the set of the Transformers sequel, shooting previz material, but apparently that doesn't matter.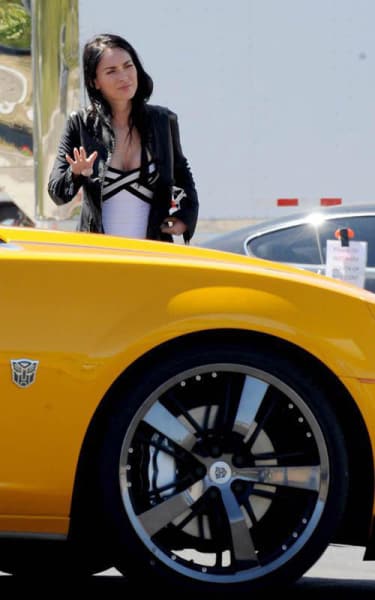 Paramount Pictures apparently decided not to pick up her option, as the studio and director Michael Bay want to go in a different direction and cast someone else as a new love interest for Shia LaBeouf's Sam Witwicky. Variety is reporting that the decision is "unrelated to a September interview with a British magazine in which Fox compared Bay with Adolf Hitler."
Transformers 3 is scheduled to hit theaters on July 1st, 2011.