Ever since it was announced that Megan Fox's option hadn't been renewed by Paramount for Transformers 3, speculation has raged over who would be replacing her in Michael Bay's latest explosive extravaganza. First, it was rumored that Prince of Persia star Gemma Arterton was going to be the new love of Sam Witwicky, but now, it appears there's a new front runner...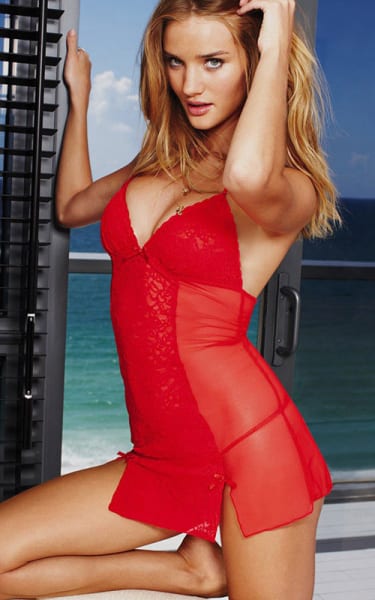 Yes, that's right- according to Deadline, 23 year-old Victoria's Secret model Rosie Huntington-Whiteley is apparently Bay's new top choice to replace Megan Fox in the new Transformers sequel. Huntington-Whiteley, who is currently dating The Expendables star Jason Statham, apparently has no acting experience beyond what she does on the fashion show runway.
Now, some of you may think that Michael Bay casting a Victoria's Secret model with no acting experience in a major motion picture is a bad idea, but you're wrong. Dead wrong. Just take a look at how awesome the ladies look plastered up in front of helicopters, sports cars and massive explosions in Bay's Victioria's Secret commerical!
All joking aside, reports say that Huntington-Whiteley has landed the role, as long as things don't fall apart in negotiations.