Transformers 3 keeps rolling ahead, now with the help of everyone's favorite doctor, Grey's Anatomy star Patrick Dempsey!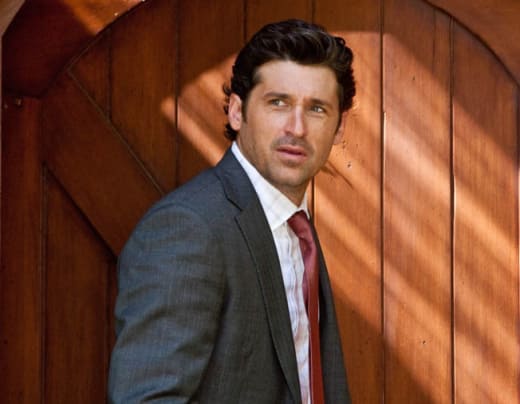 According to Variety, Dempsey will be playing Megan Fox's boss in the sequel to Transformers: Revenge of the Fallen. Dempsey recently told Brazilian reporters that "it's a dark character."
Transformers 3 is slated for a July 1, 2011 release, and stars Shia LaBeouf, Megan Fox, Josh Duhamel, Tyrese Gibson, Kevin Dunn, Julie White, Frances McDormand, John Malkovich and Ken Jeong.
Don't forget to check out the latest photos of Megan Fox on the set in our Transformers 3 pictures gallery!