Those of you disappointed by the empty explosions, offensive stereotypes and flat characters in Transformers: Revenge of the Fallen may have more to look forward to in Transformers 3, at least that's what Shia LaBeouf claims.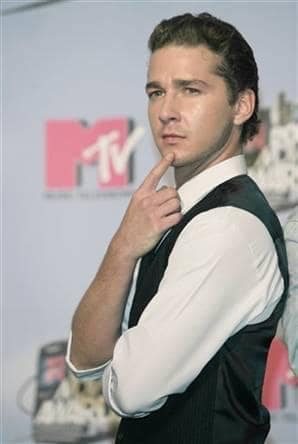 In an interview with AP, LaBeouf sets the record straight about the previous entry in the Transformers franchise, and hints at what's to come in the next sequel:
"When I saw the second movie, I wasn't impressed with what we did... There were some really wild stunts in it, but the heart was gone... we got lost. We tried to get bigger... Mike went so big that it became too big, and I think you lost the anchor of the movie... You lost a bit of the relationships. Unless you have those relationships, then the movie doesn't matter. Then it's just a bunch of robots fighting each other."
"There's going to be a lot of death, human death. This time, they're targeting humans... It's going to be the craziest action movie ever made, or we failed."
Okay, so apparently "human death" is synonymous with "character depth" to Mr. LaBeouf, and that in turn translates to Transformers 3 potentially being "the craziest action movie ever made." Forgive me for laughing so hard.
Let's face it, as long as there are giant robots, bigger explosions, and Megan Fox wearing a skimpy outfit, audiences will flock to see Michael Bay's latest blockbuster detonator.