It was a rather lukewarm weekend at the box office, with DreamWorks' Shrek Forever After coming in first with an estimated $71.2 million in revenue. Not a bad opening as far as openings go, but with the three previous Shrek movies opening at $100 million or more, it's a sign that the creators might have wanted to stop at three.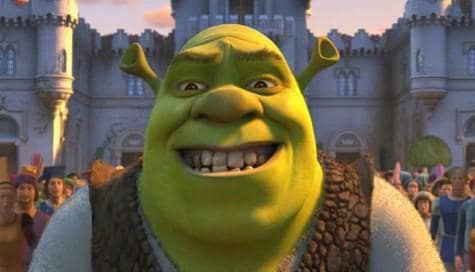 Still, things could be worse, as is the case with SNL's first movie in years, MacGruber, which completely tanked, only earning $4.1 million its opening weekend, not even making it into the top 5. This doesn't bode well for SNL-based films, especially since the early reviews of MacGruber were generally positive.
Coming in second this week, Iron Man 2 earned an additional $26.6 million to bring its total gross to $251.2 million after three weeks. Third place belonged to Ridley Scott's Robin Hood, which brought in $18.7 million, a 48% drop from last weekend, leaving the crusade-era epic with $66 million after ten days on the charts.
In fourth place, Letters to Juliet stayed relatively stable with $9.1 million, down just 33% from opening weekend, grossing a total of $27.4 million. And finally, in fifth place, Just Wright added $4.2 million to come in with a gross of $14.3 million.
Here's a closer look at the top five:
Shrek Forever After - $71,250,000
Iron Man 2 - $26,600,000
Robin Hood - $18,700,000
Letters to Juliet - $9,100,000
Just Wright - $4,225,000