Before Tommy Lee Jones heads back into the undertaker outfit for Men in Black III, he'll be making an appearance next to Chris Evans in Marvel's Captain America: The First Avenger.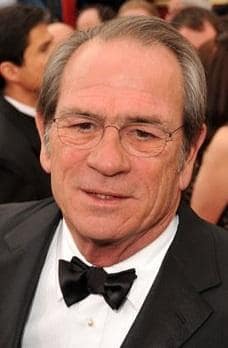 Fellow Captain America star Haley Atwell confirmed to LiecesterSquareTV during an interview that Jones has definitely signed on to play a role in the upcoming comic book adaptation. What role though? That's still up for speculation, but signs point to the part of General Chester Phillips, the military officer who chooses Steve Rogers for the super soldier program.
Philips was a staple of the comic book from 1965 to 2003, when he was killed by assassins from the Atlantis rival underwater continent of Lemuria. Don't you just love comic books?
Jones will be joining Atwell, Chris Evans, Hugo Weaving, Sebastian Stan, Toby Jones, Samuel L. Jackson and Dominic Cooper in the July 22, 2011 release.