It's been a while since Maverick and Goose hit the afterburners in their Tomcat, but legendary producer Jerry Bruckheimer wants to put Maverick back in the saddle for a sequel to the 1986 hit Top Gun.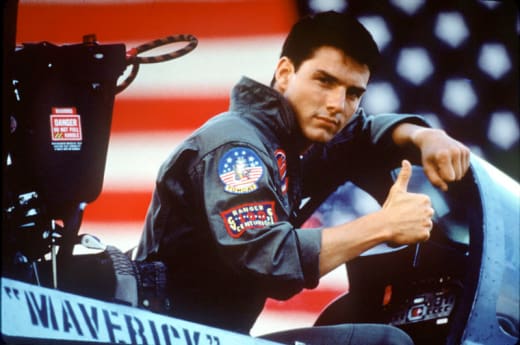 "We tried to develop [a sequel] and we couldn't do it - I was with my partner Don Simpson" Bruckheimer explained in an interview with MTV while promoting his latest film, The Sorcerer's Apprentice. "And then Tom [Cruise] took it over and he tried to develop something and it never quite happened.

"We were recently approached again to start talking about it but, you know, nothing yet" he added. "We kicked around some ideas because the aviation community has completely changed since we made the movie a long time ago. So we have to find a way in and how to incorporate the Maverick character into it."
After seeing Cruise have fun being insane in Knight and Day, it would seem the action star may be ready to return to the flight deck. What do you guys think? Should Maverick fly again, or should they let Goose rest in piece?