Aim for the stars, that's what you've gotta do in this business... literally. And director Guy Ritchie is reportedly taking aim at acclaimed and renowned method actor Daniel Day-Lewis to play the role of Professor Moriarty in Sherlock Holmes 2.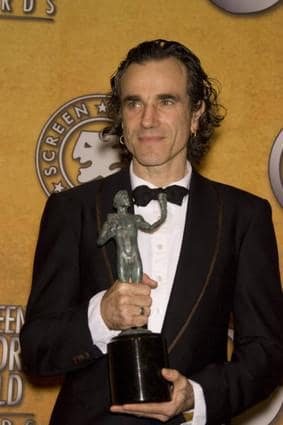 While early reports had rumored Brad Pitt as the clear choice for the role, Day-Lewis would no doubt turn in a more mystifying performance. Hell, he practically sexually harassed his female costars on Nine, under the guise of his character as part of his "method", so one can only wonder what kind of shennanigans he'll pull as Moriarty. I think it would be closer to Daniel Plainview in There Will Be Blood than Guido the philandering film director.
Still, nothing is confirmed yet, aside from the fact that Ritchie really wants Day-Lewis. If he can't manage to bring the actor on board, the director's backup options are apparently Sean Penn, Javier Bardem and Gary Oldman... It must be nice having the problem of choosing between a great actor and a great actor.
Sherlock Holmes 2 starts filming soon to meet their December 2011 release date.