Michael Bay Ditches the Twins, Says Transformers 3 Will Be "Final Crescendo"
by Rupert Pupkin at . Comments
Michael Bay gave up some important details of the plot of his upcoming robo-'splosion fest Transformers 3 in an interview for USA Today.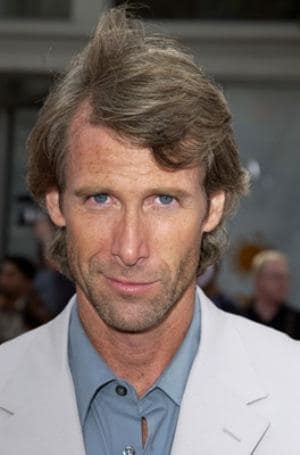 "I'll take some of the criticism," says Bay of Transformers: Revenge of The Fallen. "It was very hard to put (the sequel) together that quickly after the writers' strike (of 2007-08)."
Many fans of the Transformers franchise, and fans of film in general were highly disappointed in the sequel. "We tried to do too many things in the second movie, which didn't give enough time in any one of them. We were constantly jumping to the next piece of information, the next place," said the film's producer Lorenzo di Bonaventura. Bay himself calls the second film's villain, The Fallen, "kind of a (expletive) character."
"This one really builds to a final crescendo. It's not three multiple endings," Bay says of the third film. "One thing we're getting rid of is what I call the dorky comedy," he adds, singling out the obnoxious twins. "They're basically gone," he says, though John Turturro will be returning for comic relief. Hopefully he doesn't get urinated on again.
The new film's plot apparently revolves around the space race between the USA and the USSR, suggesting that there was some Transfomer involvement in the past. "The movie is more of a mystery," Bay claims. "It ties in what we know as history growing up as kids with what really happened."
According to USA Today, "The new film features Sam Witwicky (LaBeouf) taking his first tenuous steps into adulthood while remaining a reluctant human ally of Optimus Prime." "Shia has this great line: 'You know, I've saved the world twice, but I can't get a job,'" di Bonaventura added.
And even thought several main characters have died and been resurrected over the course of the franchise, it seems the creators have decided to draw a line in the sand; if you die in part three, you're dead for good. "As a trilogy, it really ends," Bay concludes ominously. "It could be rebooted again, but I think it has a really killer ending."
Oh, and as expected, USA Today confirmed that Transformers 3 will indeed be arriving in 3D.