Shrek Forever After held onto the top spot again this week, beating out four new releases and earning an estimated $25.3 million. The animated sequel's three week total was boosted to $183 million. Not bad for a movie that was deemed a bit of a false start on it's opening weekend.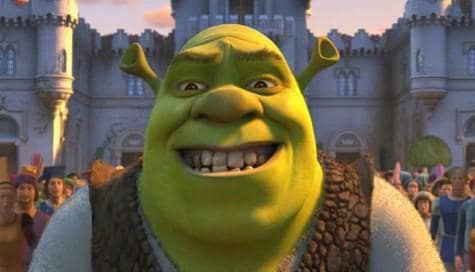 In second place, Get Him to the Greek came the closest to toppling Shrek, which at $17.4 million wasn't close at all. In third place, the dark romantic comedy Killers landed with $16.1 million, not pretty considering the film cost $65 million to make and is reportedly Lionsgate's most expensive production to date.
Prince of Persia: The Sands of Time dropped 53.8% to end up in fourth place with $13.9 million, bringing its total up to $59.5 million. And taking a bigger hit was Sex and the City 2, dropping off 59.2% to land fifth with $12.7 million.
Here's a quick look at the figures for the Top 5:
Shrek Forever After - $25,300,000
Get Him to the Greek - $17,423,000
Killers - $16,100,000
Prince of Persia: The Sands of Time - $13,900,000
Sex and the City 2 - $12,650,000