Shrek Forever After Beats Prince of Persia and Sex and the City for Memorial Day Weekend
by Rupert Pupkin at . Comments
After opening at a slightly underwhelming 70 million in its first weekend, Shrek Forever After held strong this Memorial Day weekend with $55.7 million, beating out newcomers Prince of Persia: The Sands of Time and Sex and the City 2. Prince of Persia landed second with $37.8 million while Sex and the City came in third with $37.1 million.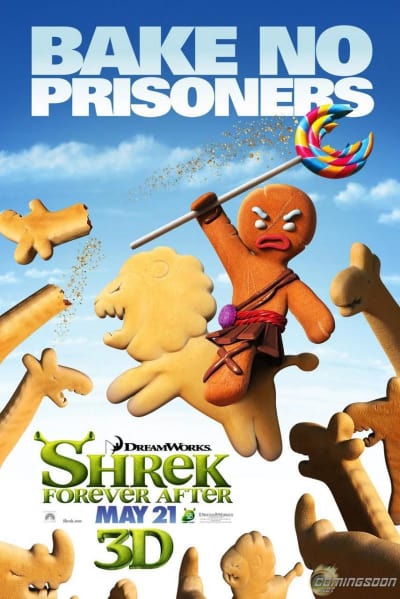 Fourth place belonged to Iron Man 2, which added $20.6 million to its total, bringing its four week take up to $279.2 million. And rounding out the top five was Ridley Scott's Robin Hood, which saw an additional $13.6 million and a three week total of $86.3 million.
This holiday weekend marks the lowest box office since 1998, as none of the top contenders broke $60 million. The last film to open under that benchmark over this holiday weekend was Roland Emmerich's Godzilla.
Here's a closer look at the top five:
Shrek Forever After - $55,725,000
Prince of Persia: The Sands of Time - $37,800,000
Sex and the City 2 - $37,145,000
Iron Man 2 - $20,600,000
Robin Hood - $13,600,000