One of the funniest moments in Zombieland is when a post-apocalyptic Bill Murry is asked if he has any regrets just before he kicks the bucket. His response is, "Well, maybe Garfield."
Hilarious as it may be, even funnier is the true story behind his involvement in the universally reviled live-action adaptation of the long running comic strip. In an interview with GQ, Murray recounts the whole event, and it starts in an unusual place, with the Coen Brothers.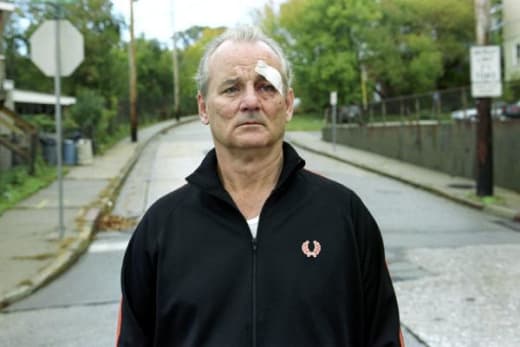 "I looked at the script, and it said, "So-and-so and Joel Coen." And I thought: Christ, well, I love those Coens! They're funny. So I sorta read a few pages of it and thought, Yeah, I'd like to do that."
"So they went off and shot the movie, and I forgot all about it. Finally, I went out to L.A. to record my lines," recalls the actor. "So I sat down and watched the whole thing, and I kept saying, "Who the hell cut this thing? Who did this? What the fuck was Coen thinking?" And then they explained it to me: It wasn't written by that Joel Coen."
Whether it was a typo on the script or whether Mr. Murray has vision problems, he overlooked the fact that the person who wrote the Garfield script was, in fact, Joel Cohen, not to be confused with Joel Coen. A small mistake that led to a big fiasco, but it still doesn't explain why Murray came back for seconds in the sequel, 2006's Garfield: A Tale of Two Kitties. Maybe he didn't read his contract to closely, either.
Elsewhere in the interview, Murray forgets Jennifer Love Hewitt's name, referring to her as "whats-her-name" and "The mind reader, pretty girl, really curvy girl, body's one in a million?" and explains how Year One might have killed Ghostbusters 3. If anything this interview proves Murray is still a hoot after all these years.