If you haven't seen Inception yet, not only are you missing out on the best film of 2010, you're doing yourself a great disservice and should plan to see it as soon as humanly possible!
For the rest of you that have seen it, relive your favorite moments in the dreamscape with our Inception quotes!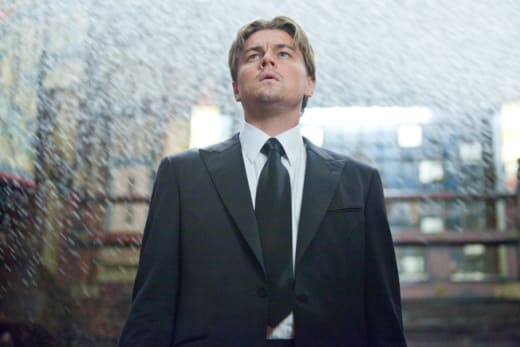 Take a look at a few of the most popular lines from Dom Cobb and his merry band of mind thieves, and check out the rest of the quotes in the gallery!
Cobb: You're asking me for Inception. I hope you do understand the gravity of that request. | permalink
Eames: If we are gonna perform Inception then we need imagination. | permalink
Cobb: I'm just doing what you taught me.
Professor: I never taught you to be a thief. | permalink
Cobb: The seed that we planted in this man's mind, may change everything. | permalink
Cobb: I have it under control. | permalink
Arthur: I would hate to see you out of control. | permalink
Cobb: What's the most resilient parasite? An Idea. A single idea from the human mind can build cities. An idea can transform the world and rewrite all the rules. Which is why I have to steal it. | permalink
Cobb: Dreams feel real while we're in them. It's only when we wake up that we realize something was actually strange. | permalink
Eames: You mustn't be afraid to dream a little bigger, darling.
[Pulls out a grenade launcher] | permalink