Eclipse hit theater screens beginning at midnight on June 30th, to rabid Twi-hard fans (who apparently couldn't handle the scares in the Paranormal Activity 2 teaser), and has collected a whopping estimated $68.2 million in its first day.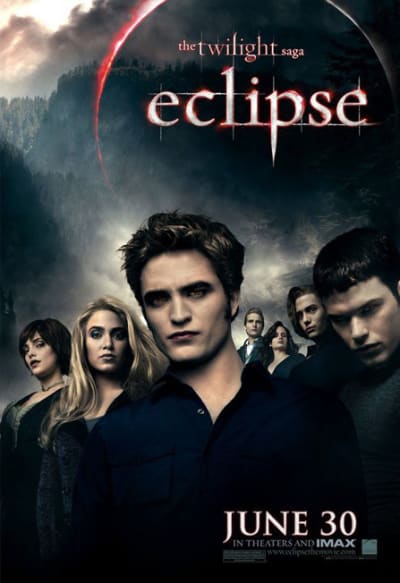 If the estimate holds, this would knock The Dark Knight out of second place for that record, but it still wouldn't best New Moon's top single-day earning of $72.7 million. Still, Eclipse beat Transformers: Revenge of the Fallen for biggest Wednesday opening, besting that film's $62 million take.
It's very clear that Eclipse will dominate the holiday weekend, but will it best New Moon's opening weekend record...