Pee Wee Herman is hot again. After a successful Los Angeles to Broadway transplant of a live one-man show, Paul Reubens's manchild is headed back to the big screen.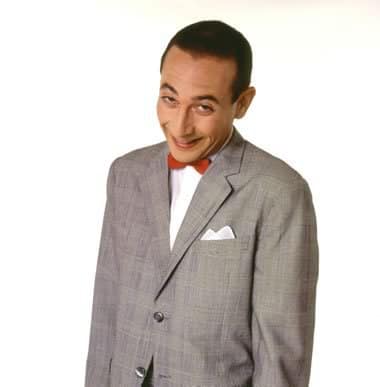 And who better to bring him back to theaters than gross-out comedy producer Judd Apatow! Variety is reporting that Apatow, whose recent producing titles include Get Him to the Greek, has a new Pee Wee Herman movie is in the works, with Reubens penning a script with fellow comedian/actor Paul Rust.
"Let's face it, the world needs more Pee-wee Herman," Apatow told Daily Variety. "I am so excited to be working with Paul Reubens -- who is an extraordinary and groundbreaking actor and writer. It's so great to watch him return with such relevance."
"There is no one like Judd in our business -- he loves comedy with emotion and heart, and he sees what we do as art," Reubens said. "I can't believe I'm getting this opportunity to be working with him."
There's no word yet on who might direct the new project, but we can hope that maybe Reubens can lure Tim Burton back to the Pee Wee fold, and dislodge the Alice in Wonderland director from his current CG-laden complacency.