Word on the street is that Kevin Smith is finally going into production on Red State, described as a "political horror film" by the director himself, finally ending years of anticipation and speculation.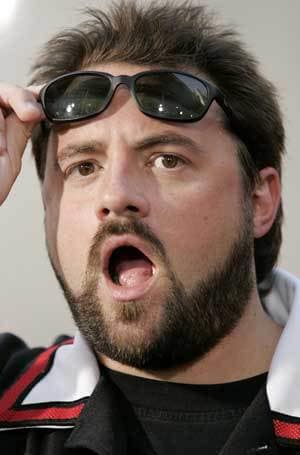 The original plan was to begin production in July, but apparently Smith has pushed the start date back to August. Red State is reportedly not your average Kevin Smith movie, which, depending on who you are, may be a good thing or a bad thing. Many fans of Smith's were disappointed by his first foray into projects he didn't pen himself, the largely unsuccessful Cop Out, but Red State will see him back in the saddle as writer/director, albeit not a project bearing his trademark raunchy humor (or will it?).
And if that wasn't all, Smith is apparently going after a cast of unknowns: "Red State is what we're shooting in August.  It's a political horror movie, essentially.  We're still casting right now, but I don't want to cast anybody that anybody knows because that takes you right out of the flick.  The idea is what's going to sell the movie."
Following Red State, the Clerks director will apparently team up with Sean Willam Scott again for the hockey comedy Hit Somebody, so his die-hard fans don't have to worry.