Christopher Nolan is riding high on a wave of success. His realistic, yet grandiose vision revitalized the floundering Batman franchise and set numerous box office records. His latest, highly anticipated opus, Inception, opens in theaters this weekend, and has already garnered high praise from critics.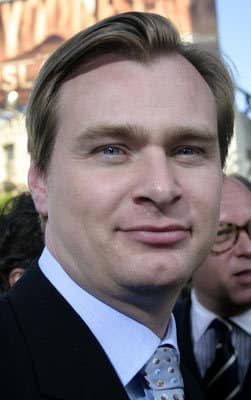 Last week, we reported on the unfortunate decision by Eon Productions to completely shut down production on Bond 23, which was to be Daniel Craig's third outing as the character, directed by Sam Mendes.
Speaking at the London premiere of Inception, Chris Nolan got the chance to toss in his two cents about the ailing Bond franchise: "I've loved the Bond films since I was a kid. For me, they're always about the expansiveness of cinema"
"The first Bond films set up infinite possibilities about the world they create. I'd love to do a Bond film."
While it would be unlikely that, with Eon's track record thus far, they would hire such a personal filmmaker as Christopher Nolan to direct a Bond film, as they rejected similar, even more passionate proposals from Quentin Tarantino, but nobody can disagree that Nolan could do wonders to the 40-plus year-old franchise. Beyond that, Mendes is reportedly still on board to take the helm of Bond 23, once it comes out of mothballing.