Yesterday, we reported that Judd Apatow has plans for a new Pee Wee Herman movie! Today, Paul Reubens himself lays out some details on the forthcoming project!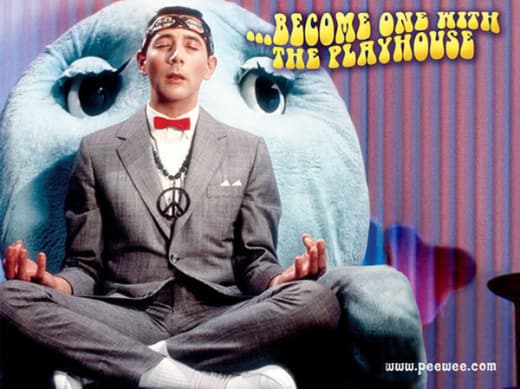 Apparently, Apatow wants "a reality-based world and a linear road movie," something close to what the Tim Burton classic Pee Wee's Big Adventure was. But Reubens clarified by saying: "It's at such an early stage right now that there still exists the possibility that this could turn into the 'Playhouse' movie. I don't think we know the answer to that yet."
The "Playhouse" movie Reubens mentions is one reported on back in December, the result of new interest sparked by the Pee Wee Herman Show, a live stage performance currently running on Broadway. "It's not really the real world," he said of the movie."it's Puppetland. On 'Pee Wee's Playhouse,' on the television series we never left the playhouse, we were always inside the playhouse. 
"The movie is all out of the playhouse," he revealed. "There are two scenes in the playhouse, but the rest is out of the playhouse."