Ten years after Scream 3 hit theaters, principal photography has begun on Scream 4, and reports are that things are not running as smoothly as we would have hoped. And no, we're not talking about Sidney Prescott's bad hairdo.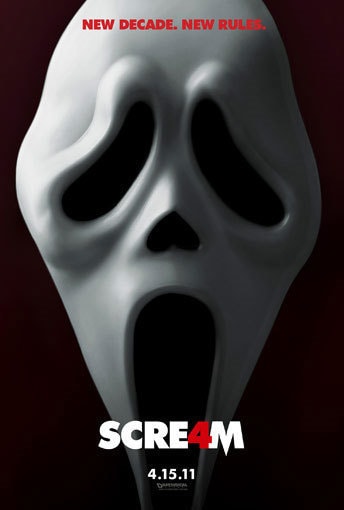 First, Lauren Graham dropped out of the cast, causing some major last minute rewrites, and then it was reported that screenwriter Kevin Williamson had subsequently been relieved of scripting duties, handing over the reigns to Eheren Kruger, who wrote Scream 3 and Transformers: Revenge of the Fallen. Horror hound website ShockTilYouDrop.com clarified the situation when speaking to a source close to the project:
"Yes, Ehren Kruger has been brought in to do a bit of polishing. But no, Williamson isn't "out" by any means. As you know, he's also working hard on the second season of Vampire Diaries for the CW. While he's away fulfilling his commitments on that show, the production called upon Kruger to assist on the script. Some chatter about Lauren Graham's departure has made it sound like she wasn't thrilled with the sequel, however, it was another case of production scheduling and she's off to work on Parenthood."
Damage control or the truth? Whatever it may be, a recent Tweet from director Wes Craven paints a more ominous picture: "I have not been given control of the script."
No official comment has been made yet by Dimension Films or anyone formally representing the project.