In a ditch effort to save the dying Saw franchise, Lionsgate has decided not only to produce the seventh film in the series in 3D, but to rename it from the standard Saw VII to Saw 3D The Traps Come Alive. Seriously.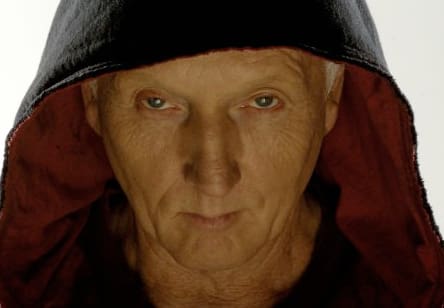 While every film in the Saw franchise could be considered profitable, the steady decline in box-office numbers from each successive sequel, shown most recently in the rather disappointing gross of Saw VI, reveals a trend of dwindling interest in the 6 year-old franchise.
Naturally, instead of packing up shop and finally letting Jigsaw die, Lionsgate decided to push forward with a new sequel to take advantage of new advancements in 3D cinema, claiming that the added dimension would bring audiences closer to the terror. Of course, simply making a better movie wasn't an option. In an attempt to get back to the roots of the series, Lionsgate signed Cary Elwes back on board, which might actually make this seventh helping of torture porn more interesting.
Along with Elwes and series regular Tobin Bell, Saw 3D The Traps Come Alive stars Costas Mandylor, Betsy Russell and Sean Patrick Flanery. The film is directed by Kevin Greutert from a script by Marcus Dunstan and Patrick Melton, and will be in theaters on October 22.
In the new installment, a deadly battle rages over Jigsaw's brutal legacy as a group of Jigsaw survivors gathers to seek the support of self-help guru and fellow survivor Bobby Dagen (Flanery), a man whose own dark secrets unleash a new wave of terror.
UPDATE: Apparently, the Saw producers are going on record, saying that the film is titled Saw 3D, and that "The Traps Come Alive" is just a tagline. Here's their story:
"It's a tagline that was added in and misinterpreted. Most of our movies have taglines. One of the things we talked about during the campaign - especially with shooting in the 3D process, the traps really do come alive and we wanted that clear in the campaign. But the title of the film is Saw 3D."
Well, okay then. But Saw 3D is still a stupid name, especially since it's the seventh movie in the franchise.