CAUTION: This post contains spoilers. If you haven't read Breaking Dawn and wish to not have the surprises ruined, please skip this post. If, however you're curious and/or don't give a crap, then please continue! I don't want to hear any lame comments attacking me for spilling the beans!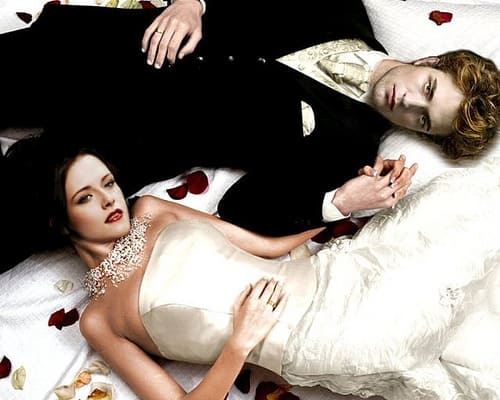 In June, The Twilight Saga screenwriter Melissa Rosenberg spoke about the graphic nature of the birthing scene in Breaking Dawn: "...All the comments are 'It has to be R rated! You have to show the childbirth! Gore and guts and sex!' For me it's actually more interesting to not see it. You know, you can do childbirth without seeing childbirth ... it doesn't mean it's any less evocative of an experience."
Now, she's clarified her statement in an interview with PopSugar: "The childbirth — all the scenes, I feel — should be on screen. I think perhaps what I was referring to was, would we actually see Edward's teeth through the placenta? I don't think so. I don't think we need to see that, and if someone needs to see that, I think they should take a look at that. [Laughs.] I believe it will be implied, but I don't think we'll see teeth in the placenta," she said.
Also on Rosenberg's agenda for the fourth Twilight movie is Bella's transformation into a vampire: "I think seeing Bella as a vampire and her adjusting to her powers and embracing them, those are all really fun scenes to write. Particularly when you picture Kristen Stewart playing her, and the way she's embodied Bella as a sort of awkward, fidgety persona. When she turns into a vampire, all of that goes away."
Can't wait for Breaking Dawn? Satisfy yourself with our Eclipse pictures and Eclipse videos.